La startup più menzionata sul social vincerà un corso di formazione alla Startup School di Mind the Bridge, a San Francisco.
C'è tempo fino al 20 aprile per aggiudicarsi un posto alla MtB Startup School di San Francisco e vincere un corso di formazione imprenditoriale del valore di 5000 dollari. Come? L'organizzazione Mind the Bridge ha lanciato un contest su Instagram, con l'hashtag #picthebridge. Si chiama "Send your favorite startup to Silicon Valley". Chiunque potrà candidare la propria startup preferita menzionandola (@nomestartup o #nomestartup) nei propri scatti su Instagram. Uniche regole: rappresentare la propria idea di "ponte" e usare gli hashtag #picthebridge #mindthebridge.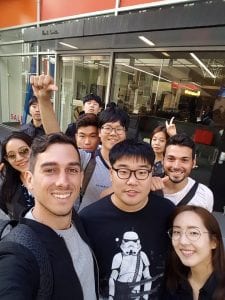 Il contest è aperto ai follower Instagram dell'account @mindthebridge. Ogni foto vale un voto (uno per account).
La startup più menzionata, che riceverà il maggior numero di candidature, avrà diritto a un posto alla Startup School.
Si può partecipare anche con foto già pubblicate, aggiungendo un commento con gli hashtag del contest e il nome della startup candidata.
Info: http://mindthebridge.com/instagram-contest/